Note: This page (in fact the whole site) is set to display content in 4 languages: English, French, Simplified Chinese 简体中文 and Classified Chinese 繁體中文 (links are given for this particular page). Also see language switcher on site menu
Question: Is there an easy and simple way to connect people so that they can interact, just like we normally do in real life? No account created, no personal info leeked, no password needed? Possible?
Answer: Yes! After installing an open-source program on our own self-hosted dedicated server with numerous hours spent to customize it for our own use, now it is working. You can go there and take a look: chat.pyrapod.net.
Except for the admins or hosts, all others who join a meeting remain anonymous yet still having the ability to change their screen name. Right now only admins and hosts have the right to start a new meeting room. Also, recording and live streaming are disabled for the fact that high quality LOCAL recording and live streaming can be easily accomplished using an open source program called "OBS Studio". If you know the meeting room name, please enter it in the field on the page. Once you have entered a valid meeting room name, you will see a screen like this…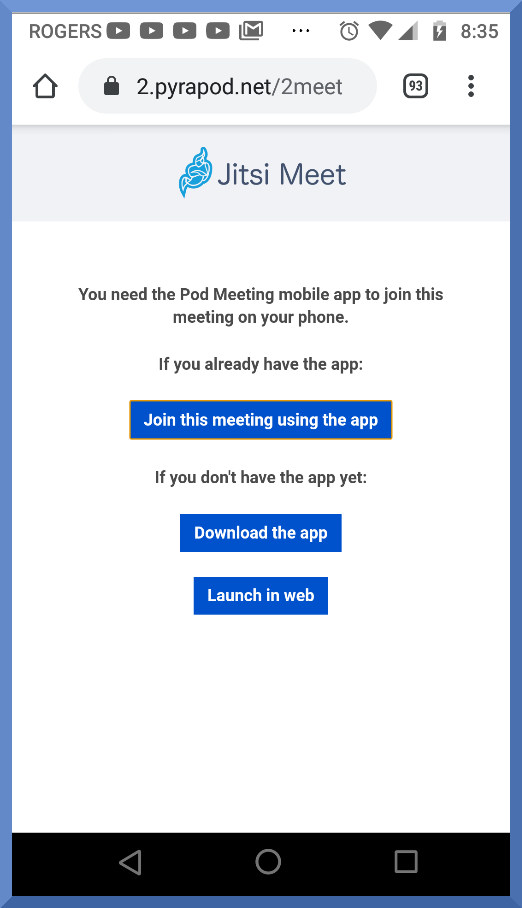 To avoid installing another app (just too many), you can simply click the third option Launch in web to enter the desinated room (normally just a link the host sends out).
You will then be asked to give a permisson for microphone and camera use. Once you Allow, you are in right away – the microphone and camera setup may take a while in browser for the first time use.

If you happen to have the Jitsi Meet app installed already, then you can simply click Join this meeting using the app.
If you may somehow end up on Jitsi's website, you will see that you may end up getting on their platform with yourself as the one and only person there. So make sure you the URL you click or enter starts with chat.pyrapod.net/…
How to get around once you have entered a chat room? Keep reading…
(1) How to invite others to the chat room you are in?
Once you tap on your phone screen (equivalent to mouse over if you join from your desktop browser), a line of icons show up at the bottom of screen. Tab or click on the second icon from the right (with + sign on a little person), then you will see a screen similar to the following…

You can copy the chat room link you see or pick the second option to see more ways of sending invitation out to others.
(2) How to let the host know your intention to talk when everyone's mic is muted?
You simply tab or click on the "Raise or lower your hand" icon as shown below and wait for the host to open your mic…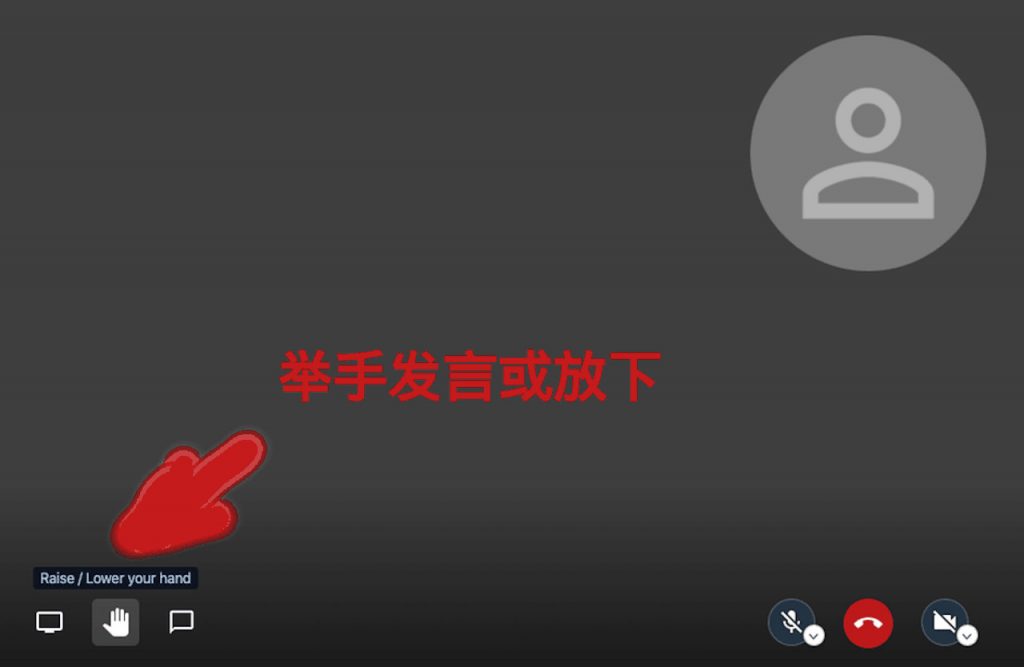 (3) Is there a shortcut for all the common functions?
Yes, click the menu icon on the bottom right corner and then click on "View shortcuts", you will see something like the following screenshot…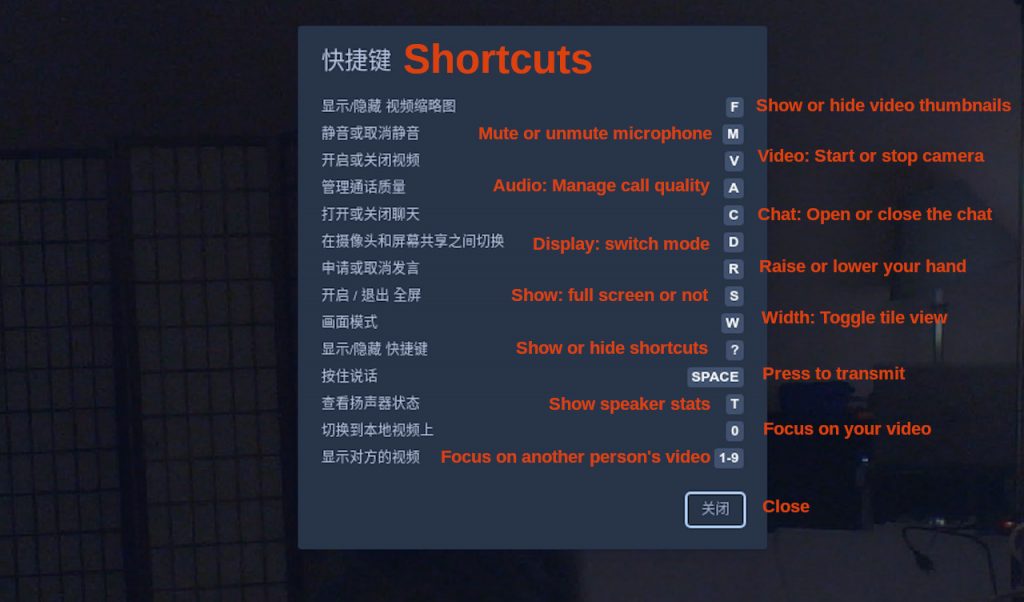 (4) How to blur objects or the people walking around in the background?
The following screenshot shows how to do this…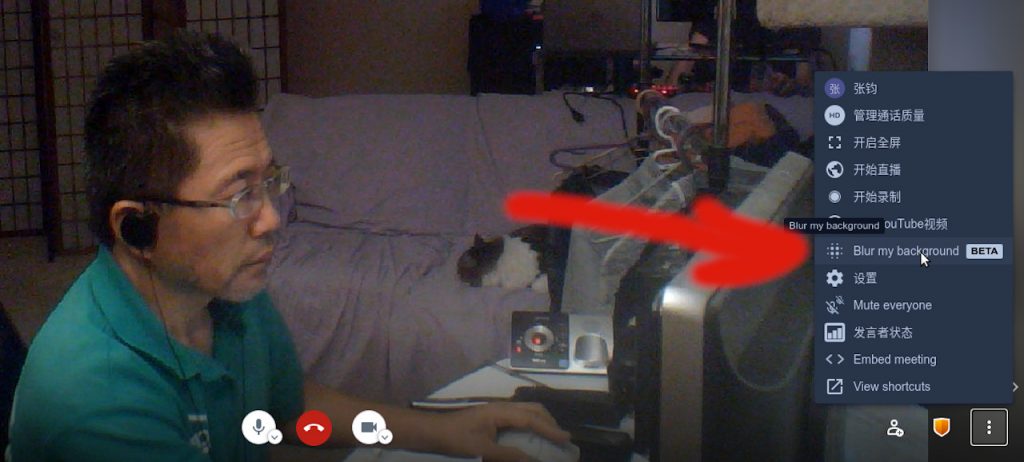 Oh, one more feature that is handy: sharing your screen. On our platform, you can have a lot of options to your screen, whether it is the active screen or screen for a particular app running on the background. It is the screen icon to the left of the raise-your-hand icon.
That's it. Have fun chating on this new platform!