In the following video, we compare the performance results between the traditional Chinese style passive solar greenhouse and the SolaRoof greenhouse. Critical issues have surfaced this way. After digging out the problems, we show a way to retrofit using the existing framework. A wonderful DIY project for you to start fresh or convert your existing greenhouse, to fully utilizing the wonderful properties of soap liquid bubbles.
Want to watch the version without comparison studies? See below…
The folloiwng infrared imaging profiles of the Chinese style passive solar greenhouse (click for source) indicate why it is not much of use in making the North wall opague and pack-filling it with dirt, a practice that most people have been taught to do so without understanding the issue clearly: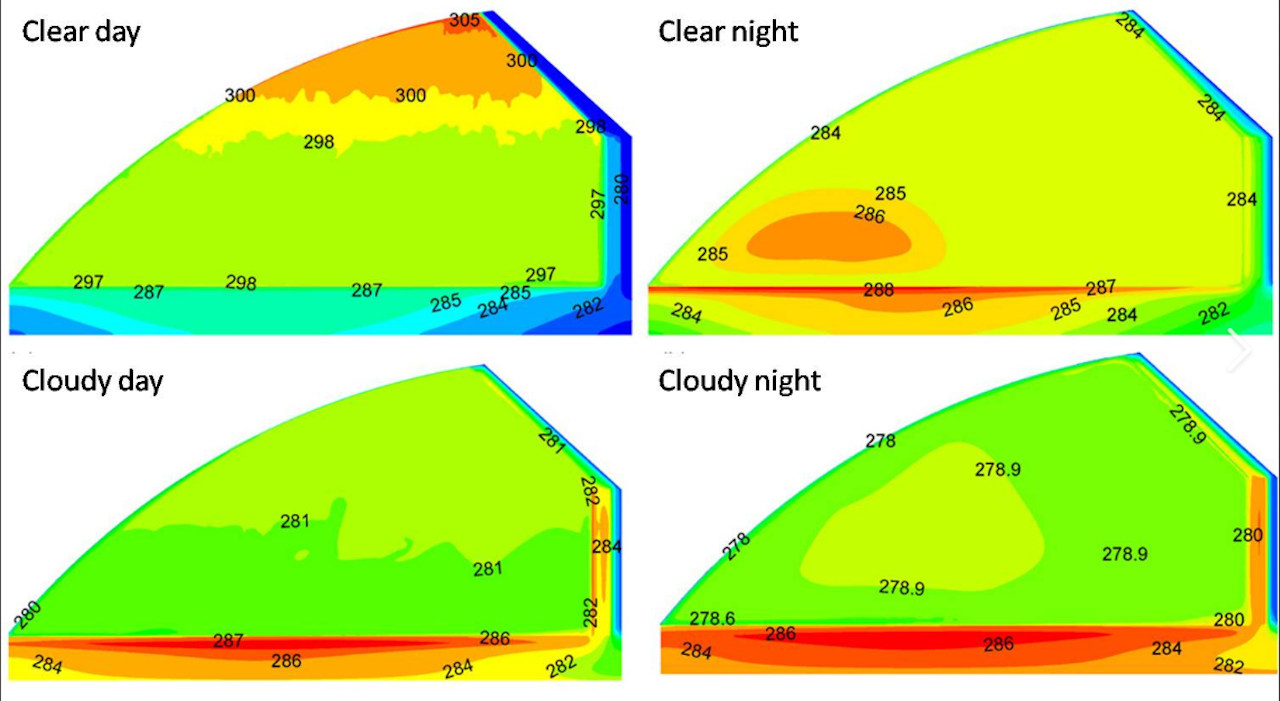 For those who would like to study Mr Jianyi Dong's greenhouse that I mentioned above in the video, please click here.
Now you know everything about the difference!