The above video is the combination of the following three important videos, with the addition of current full line of modern designs:
1982 prototype built with a small sea container: youtube.com/watch?v=Ac72YJnFFv0
1991 tent like prototype for backyard gardening: youtube.com/watch?v=JyA8Km0Oe_E
1997 flat room prototype for large scale farming: youtube.com/watch?v=karJ6uT40BU
Since September of 2020, Richard Nelson has helped PyraPOD to design a series of tent like structures we call PODs, from small to large, to examplify SolaRoof to a higher level. Now everyone can make these PODs DIY or contact us for ways to commercialize these designs.
If you simply want to get a first-hand experience with the setup and testing of Bubble Generator, you can start with BubbleBox, the smallest PyraPOD.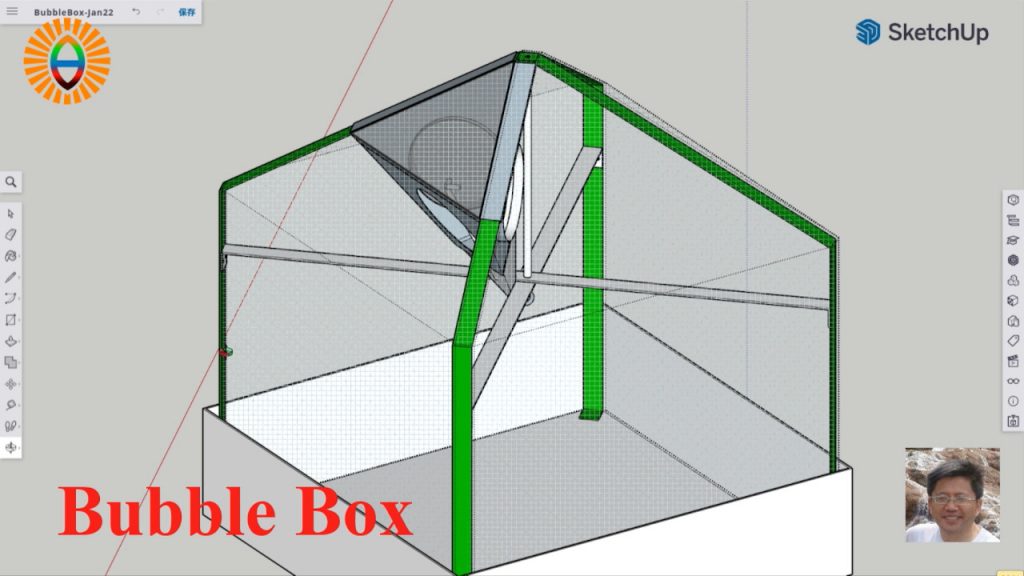 Just want to have some fun with bubbles in shower booth like structures? You can consider building the Bubble Tower, a design that is reserved for Bubble Fun Festival we have proposed.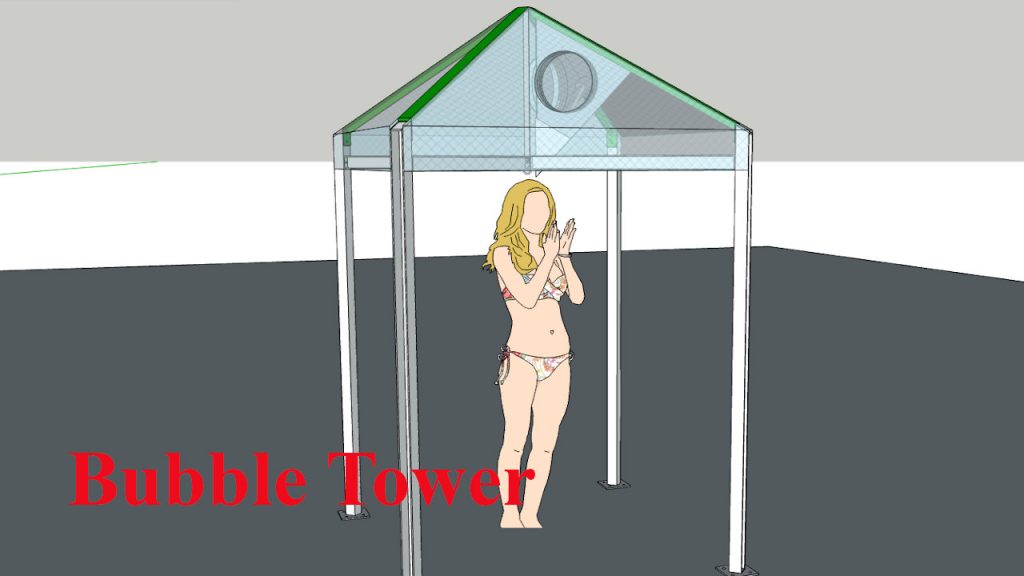 Plan to grow your own vegetables fresh and in your backyard, then build one with your own hands PyraPOD4 Tall 2 – that is the one Richard and I will build as well before we mass produce it. Doing aquaponics is the best choice to further enhance the capacity of solar thermal absorption and storage.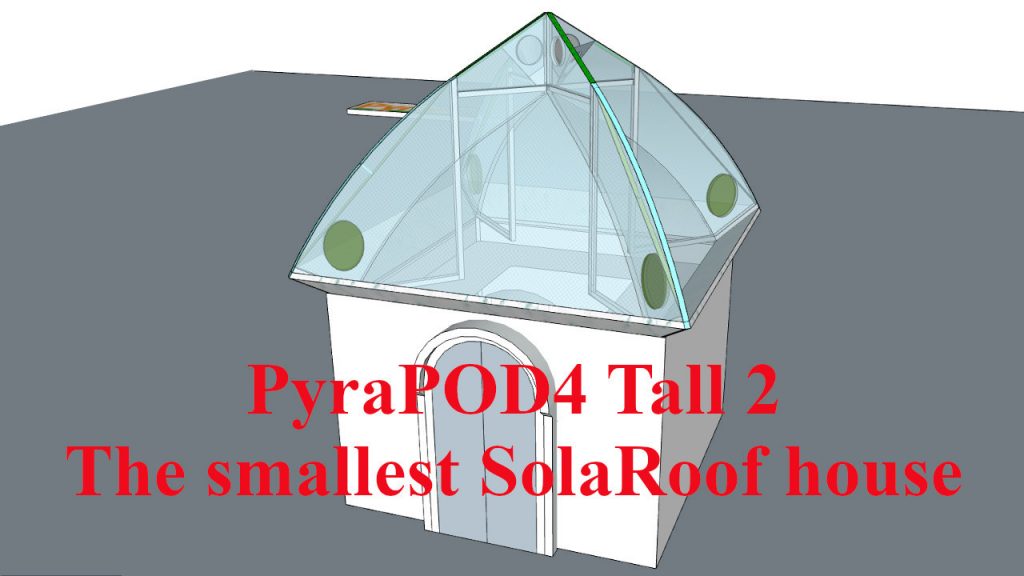 Are you a farmer looking for a way to create an easy to set up and all climate greenhouse for large scale vegetable growing? Consider building PyraPOD8 with a size you pick.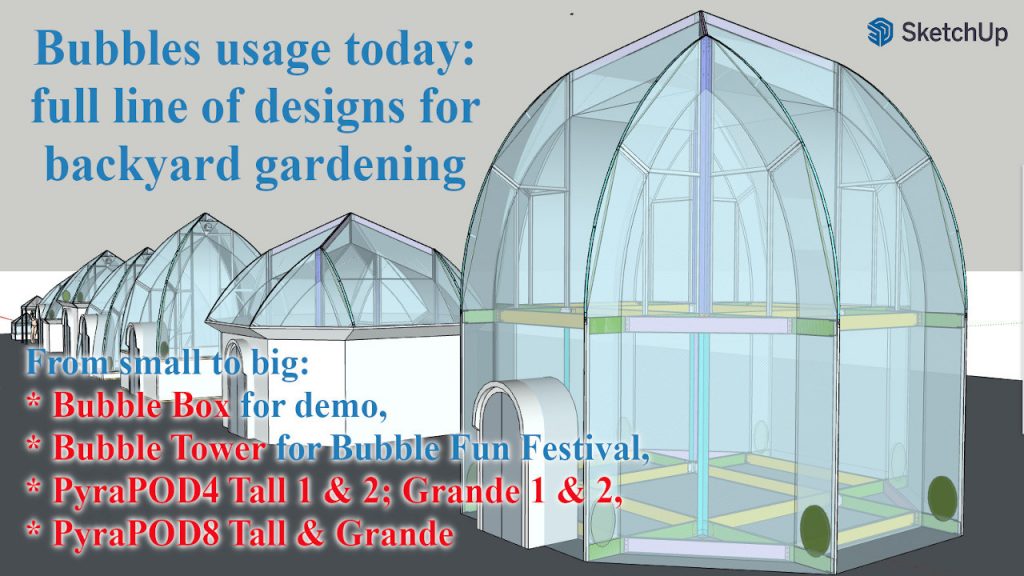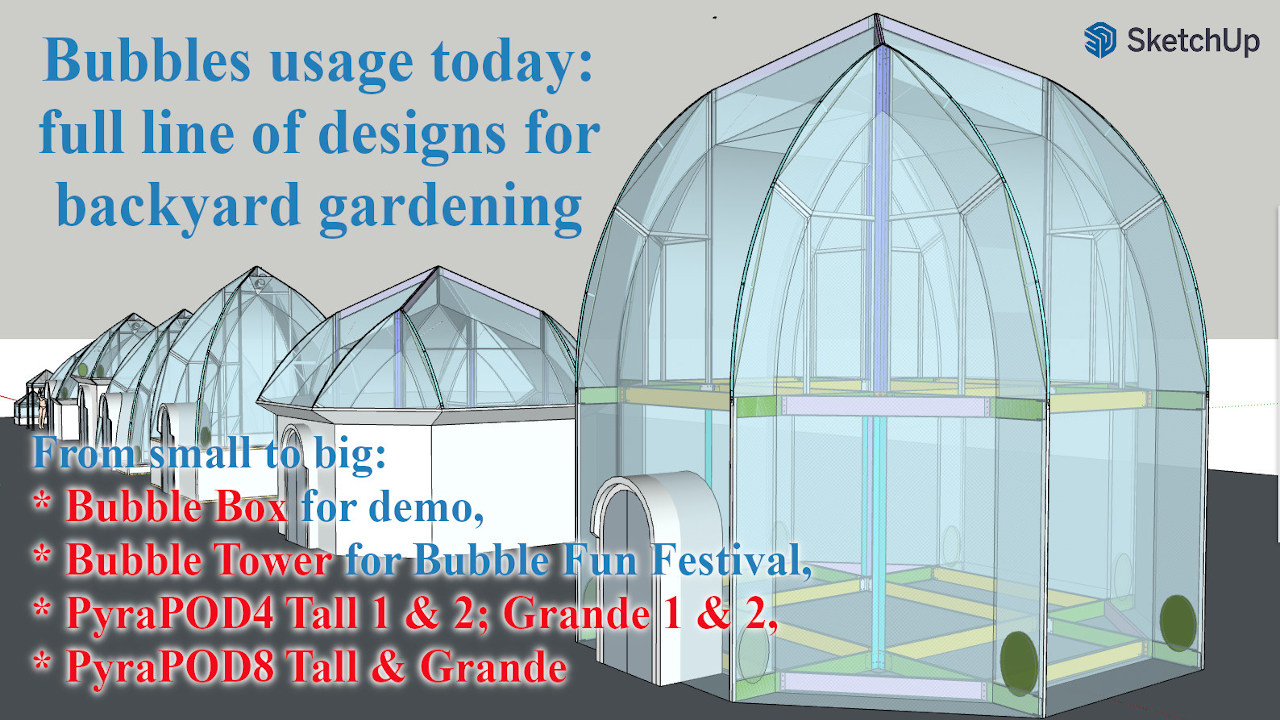 Plan to build a community living circle in your local area? Then pay attention to our proposed synergy of PyraPOD8 super and LifePOD mini. This way you get both in the same structure: PyraPOD8 super grande for food growing and LifePOD mini house for human living, both of which can be customized for your community needs.